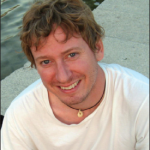 Hello everybody. My name is Mark, and I'm a sex addict.
For the past eight years, I've struggled with the demons of being addicted to sexual intercourse. I've lived a life of meaningless, shallow sex and fleeting relationships.
And I've gotten laid soooooo many more times that you all have.
My debilitating addiction has caused me incredible amounts of mental anguish by crippling both my professional and personal lives. Just last year, I lost my job and my family in the same week because I got caught having intercourse with my boss's daughter. My own mother can't bear to look me in the eyes anymore after knowing the things I've done.
But man, that boss's daughter, she was a complete dime piece.
I've lost everything that's important in my life because of my problem. I'm even having trouble making payments on my house. I've been in court twice already to refinance my mortgage and have to go again this month to make sure it doesn't get repossessed.
That's completely fine with me though, because I'm nailing the bailiff. Trust me, she's out of all of your leagues.
It's even gotten to the point that sex isn't even enjoyable for me anymore, it's just something that I have to do just to feel human again. That doesn't even last, though, and I invariably find myself feeling those exact same urges, that chronic emptiness, just minutes after I've finished. That's probably why, no matter which beautiful woman I bring home, I invariably sob myself to sleep feeling hopeless and alone because my flavor of the week can't stand the sound of my persistent weeping.
Just so we make this clear, though, I have brought a lot of beautiful women back home. More than you all have. Combined, probably.
In short, sex addiction is a real problem that can destroy your life if you don't do anything about it. I just hope that, by talking to you guys, a community of fellow addicts, I can learn to move past this and rebuild my life.
And as you can see, I'm clearly in no emotional state to spent the night by myself. Hey, you, in the back, with the heroin habit, you wanna take a ride on the cockmobile tonight?
Originally published: March 2013