In case you missed it, here are The Click House's picks for the 8 most memorable moments of this year's Super Bowl Media Day.
1. Seattle Seahawks running back Marshawn Lynch answered every question with some variant of "I'm here so I won't lose the image of an inscrutable enigma that I've worked so hard to cultivate."
 
---
 2. Rob Gronkowski was asked to confirm the rumors that he was becoming a spokesman for Trojan.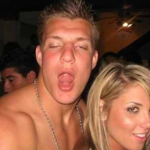 Gronkowski responded, "Do you really think I wear condoms?"
---
3. "How will your post-game plans change if you win or lose?" reporters asked Tom Brady.
He said, "They won't. Every night ends the same way: a trip to pound town with Gisele."
---
4. Richard Sherman addressed the press before being asked anything.

"I am not talking about Kepler's Laws of Planetary Motion today," he said, "I don't answer pre-school questions."
---
5. A Seattle safety was asked "What actions will be taken by Germany as the Euro continues to weaken compared to the dollar?"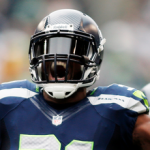 He responded, "I think you have the wrong Chancellor."
---
6. Vince Wilfork refused to answer whether he ate Vince Wilfork or not.

---
7. Bill Belichick finally acknowledged that he did, in fact, spend the last three days working on his doctorate in ball physics from Boston College. He denied once again, however, having any involvement in the staging of the hit musical Avenue Q.

"I don't fuck around with musical puppets, you'd have to ask Tom about that. I know quarterbacks are very particular about their musical dolls."
---
 8. Russel Wilson admitted that the only reason he had come this far was because he made a deal with the devil.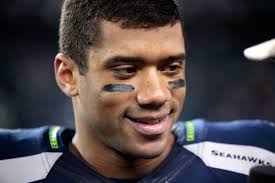 "It was too good of a deal to pass up, and all I have to do is endorse Bose® headphones and give him my first born child. And I get two more Super Bowls in return!"