Get ready for a trip down memory lane, because we're taking you way back with these 9 photos of this starchy, carb-loaded staple food BEFORE it was browned by exposure to radiant heat.
1. Wow, just look at these little guys! Really brings you back to a time before they were held in close proximity to heating elements for 1-3 minutes.

---
2. Ok––we seriously just did a double take! THIS is what that pumpernickel slice looked like before we jammed it in a hot a crevice long enough for it to change colors??

---
3. Remember when it was like this? We sure didn't!


---
4. Now THAT is a blast from several minutes ago!


---
5. No question about it: this is from before it was toasted.


---
6. Definitely a trip down short-term memory lane!


---
7. You can't forget about these carcinogen-free li'l morsels.


---
8. Hard to tell, but this is definitely from their pre-toasted era.


---
9. Who knew??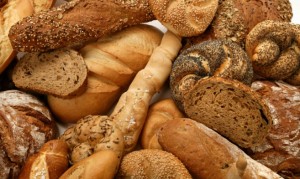 ---
Be sure to check back next week for EXCLUSIVES of  some USDA Prime beef before it was braised.