Everyone's heard about the guy with two dicks, but have you ever heard of the guy with two T-shirt sizes? Sounds crazy, right? Well, buckle up. This is not a drill.
Erik Anderson of Minneapolis went from being a normal college student to an internet sensation overnight after he shared a now-viral Imgur album of two photos of him: one with him wearing a Gildan-brand medium-sized T-shirt and another with an Adidas-brand large T-shirt. Big whoop, right? But here's the catch: both shirts fit the same on him.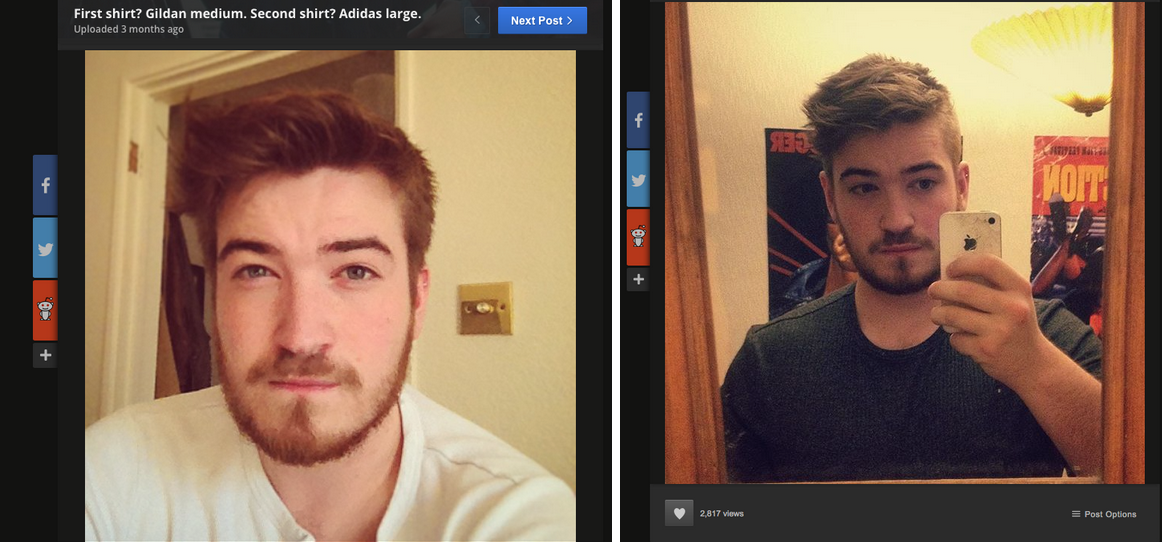 The album, shared by er_anders on Reddit, amassed a whopping +5030 score in /r/pics, and led commenters to demand an ask-me-anything thread from this living anomaly.
Here are some highlights from the impromptu Q&A: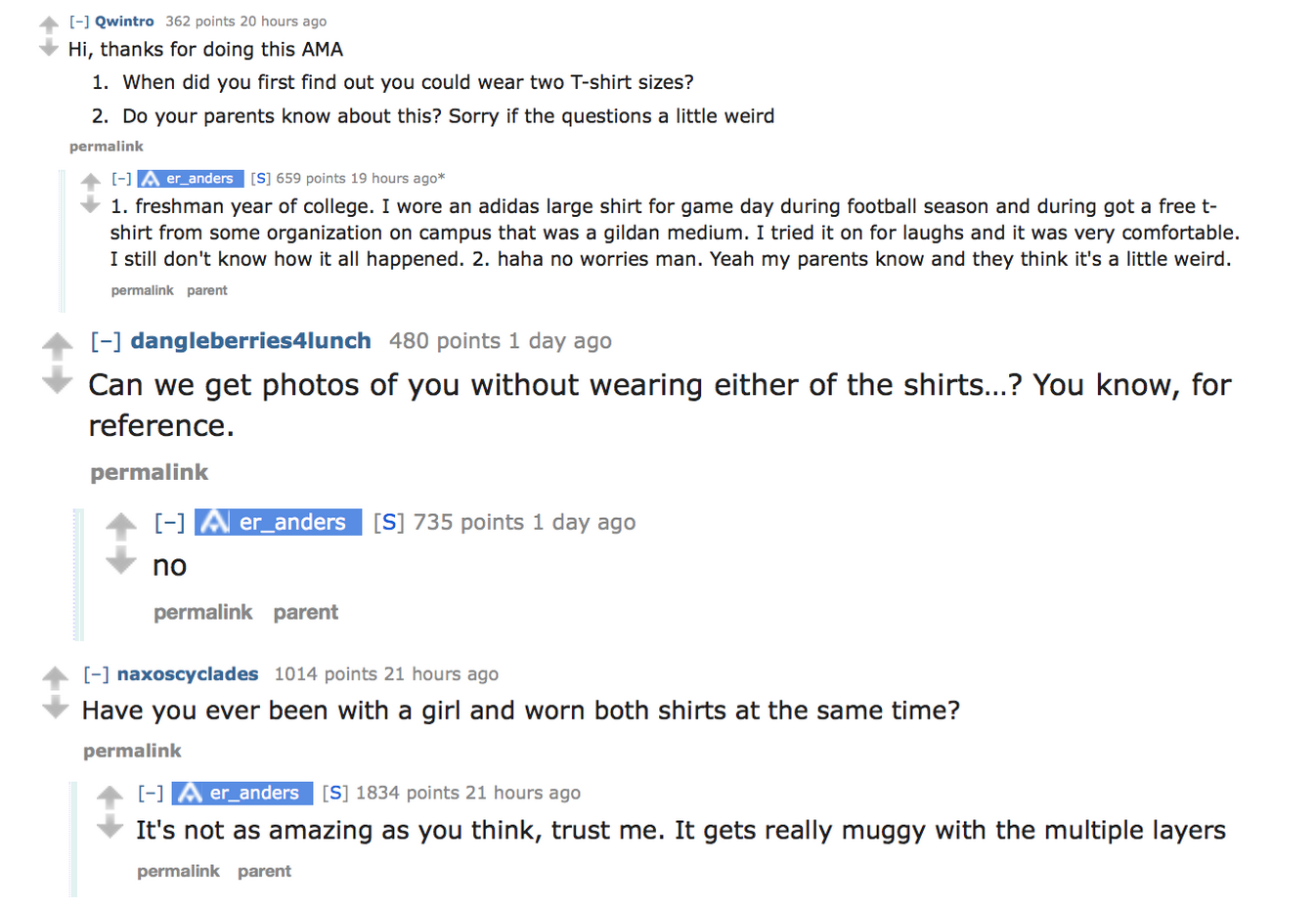 He may be a bit of a freak, but dude's got game! The science is still out on his whole situation, but best of luck, Erik. Keep on rocking your quirks like it's nobody's business.