Last Monday, Rachel Gorman, a PR student at Trinity University, got an unexpected text from her ex. She cleverly decided to respond using only lines from a Florida Senate bill, and she tweeted the the screenshots. Although Rachel said she only intended for her friends to see her prank, her conversation was retweeted over 10,000 times! Here's what happened:
At first, David wasn't sure what to make of what was going on: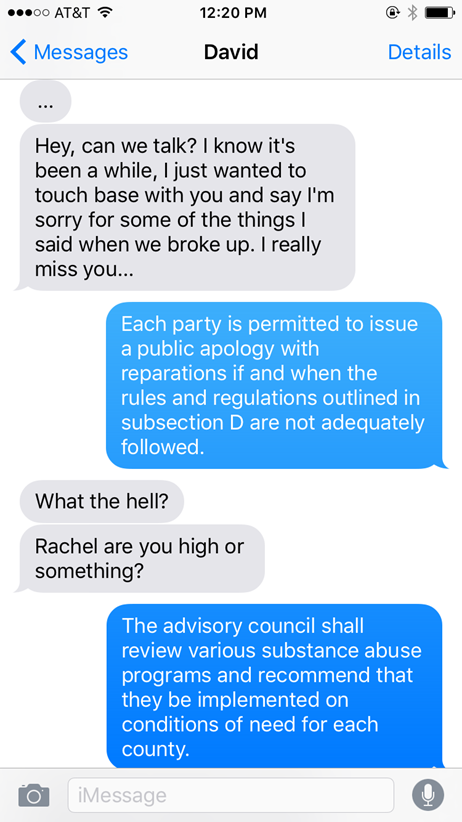 Then he got a little salty: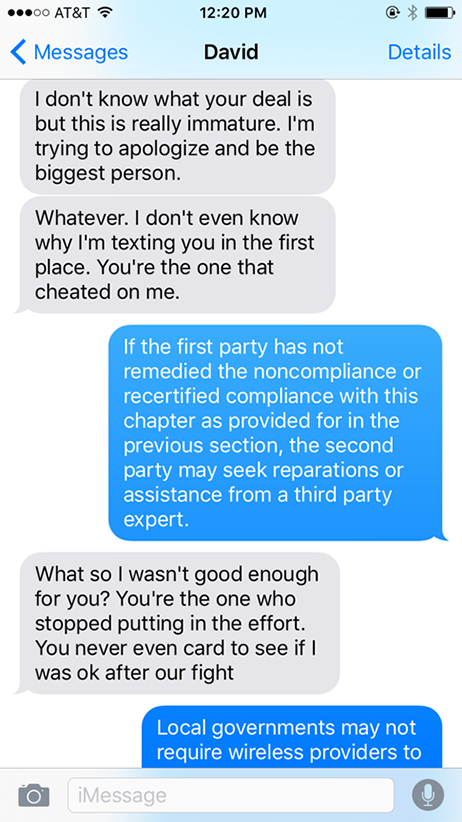 Then David brought up their chemistry in the bedroom and things got real: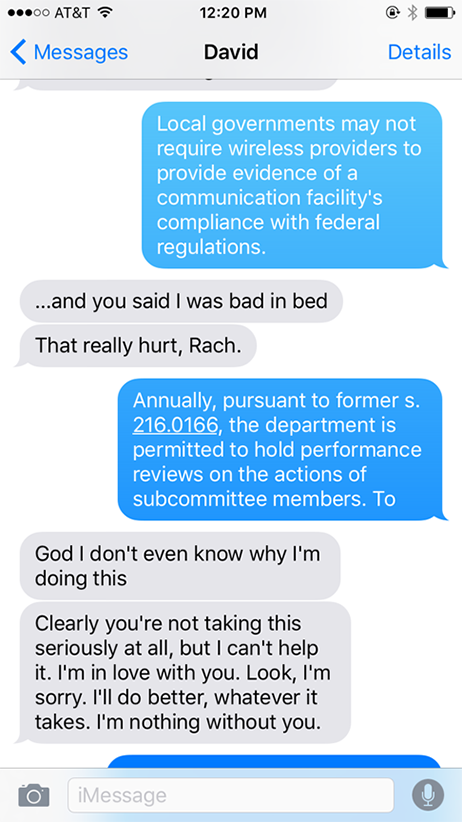 Needless to say, things didn't end too well: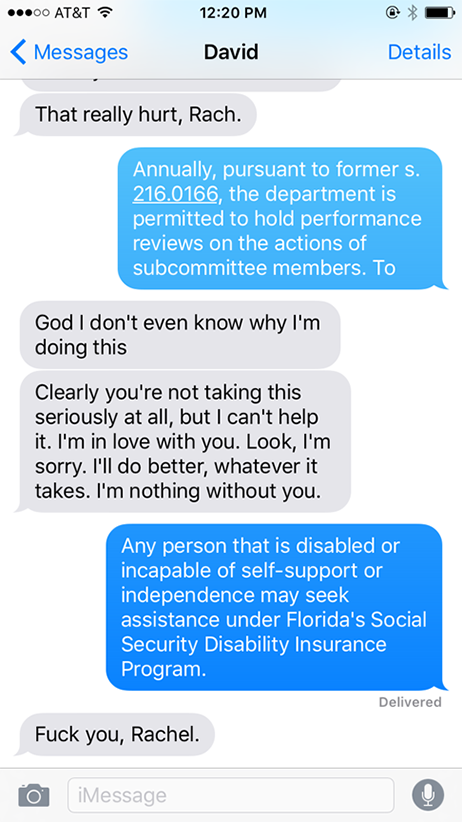 Thanks for sharing, Rachel! Good luck, David.