Bring out the popcorn (and the tissues). It is with tearful eyes we present the definitive ranking of all of the Titanic movies. Feel free to disagree, but then you'd be wrong.
1. Titanic (1997)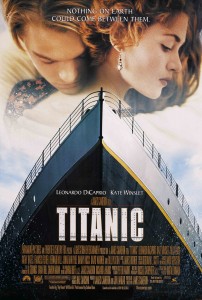 Leonardo DiCaprio shines in this '90s classic about class warfare, Arctic weather patterns, and boats. Large barge enthusiasts unite!
Titanic
goes down in history as the absolute best
Titanic
movie there is for ship-lovers. Unlike any of the other
Titanic
movies,
Titanic
shatters standards set by the other
Titanic
movies for boat-accuracy, weather pattern representation, and special effects. Forget the other
Titanic
movies. Start with
Titanic,
the all-time greatest
Titanic
movie.